One of the main reasons I started making Wildflowers. Rain LGBT is one of the best trans*webcomics out there. If you haven't looked yet, stop reading this and click the banner!:
In the authors words: "Rain" is a comedy/drama that follows the daily life of teenage transsexual (who is coincidentally named Rain) attempting to go through her senior year being only identified as a woman. I'd like for it to be very funny and entertaining, but the story will also touch on many rather heavy subjects including acceptance from family and piers, blind hatred and many of the other difficulties faced by members of the LGBT community.
It is hard to describe this or how exactly the trans motif fits in, but if you read it, it will make mind-blowing sense.:
In the authors words: "A science fiction romance about an inventor and his unconventional robot family."
A great new comic that only recently started up. I am hoping, and for some reason, expecting great things to come from here!:
In the authors words: "An LGBT comic about Alexis Perkins - a young transsexual girl who also struggles with Asperger's Syndrome, a form of Autism - in her senior year in high school. The comic tells her story through her eyes and tells the ups and downs of her life, including the prejudice she faces from those she should have been able to trust most to accept her."
In the authors words: "Portside Stories is a webcomic about trans teens dealing with gender, queerness, and small weird feelings, in a story that spans from elementary school into young adulthood in the fictional city of Portside. There's a lot of complicated feelings and cuddling. Everything will turn out just fine."
Cute and totally relatable. Updates frequently and I can't say enough good stuff about it!:

I love this comic! The author is fantastic and every update makes me smile.:
In the authors words: Validation is the story of Ally, a transgender girl doing her best to live a fulfilling day-to-day life.
This one does two things - makes me giggle in joy, or make my eyes well up with tears.:

Sometimes a flight from reality, this one tends to be on the lighter side (with some very, very dark parts).:

Becoming Me is a comic about Mia, a trans girl in her twenties, who fresh out of college and finally in hormone therapy, is slowly exploring her new life.:

While not a 'true' trans* webcomic, it deals greatly with gender dysphoria and strongly ties to trans* issues. A huge archive to go through and a story that will absolutely suck you in. Plus, updates like every day!:
In the authors words: Misfile by Chris Hazelton is a webcomic which updates every weekday (Mon-Fri). It chronicles the story of Ash Upton and Emily McArthur who, after a universal filing error in the Celestial Filing Depository, find that their lives are very different than they were the day prior. Emily has become two years younger and Ash has swapped sexes completely, and is now a girl. In order to make things the way they were, they must play along to ensure that Rumisiel (the Angel who caused this mess in the first place!) gets back into heaven before the bosses find out and make the changes permanent
Nerds and transgender fit together so well, don't they? Go read this! You've probably already seem some random page links off Reddit anyways.:



Trans* Webcomics I Used to Read (discontinued or completed):

This list is as complete as I know at this time. If you know of any other trans related webcomics, please don't hesitate to message or leave a comment and I will update this.


Venus Envy
Currently linked without permission. Venus Envy is simply the best transgender webcomic, period. I owe my life to her, and I wish every trans child, teen, and adult read it and feel like their lives are worth living. She gave that to me.


A long running trans*male webcomic. Curiously refreshing, well worth a read no matter how you identify!: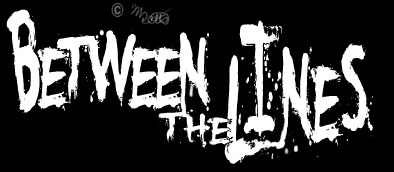 I love the art style and wish this one would come back. The website is sort of a mess, so just use the archive link to navigate.:
Trigger warning: Dani's story is pretty hard to watch, cutting involved.


This entire series is fantastic, hands down. It feels very real and the art is just plain good. Charlie's story is MtF and Tom's story is FtM, but if you are like me you will probably read the whole dang thing and want more.:
I don't really have much to say about this one. Go read it and see if you like it!


Not the happiest story at times, but one worth reading. And by not happiest, I mean, it's no Wildflowers, but it can get pretty down.



Trans Girl Diaries
This web comic has some really odd stuff in it and some really not odd stuff. If nothing else, it is well worth a look. Also, she wrote this;

Trans Girl Diaries: Venus Envy continuation
I absolutely love this one, and it really helped me to feel less alone during my own transition.
A few trans* characters in an excellent LGBT cast. It looks like it is no longer updating, but a tonne of archive to enjoy!: